Book Adelaide Fringe tickets here! We have four different Fringe Shows for you to enjoy! It's almost Valentine's Day too. Time to get a gift for our loved ones. This is always a great time to catch up with friends and family. The Adelaide Fringe is the second biggest Arts Festival. Join in the fun and catch one of these amazing shows!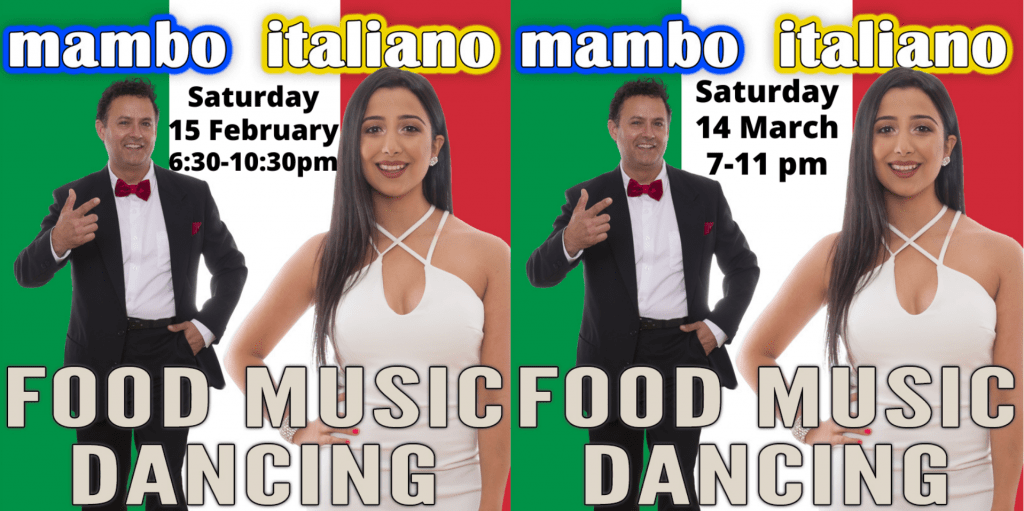 The perfect Valentine's Day gift if you love Italian food. At the iconic Skyline Restaurant on the Saturday night. Why not combine Valentine's Day and The Adelaide Fringe? A three course dinner. Romantic music from award winning Pulse band. Love songs galore plus a dance floor. If this date does not suit try B Social Restaurant on Saturday 14th of March instead. Roving singers, a live accordion player and band. Hit songs made famous by Dean Martin and Sophia Loren.
Do you Like to Fringe? YES of course!
If Cabaret is your style you are in for a treat. Dinner with the Stars is a must see show! Roving performers in spectacular costumes. A three course dinner with music from a live band. Crowd interaction and plenty of room to dance. A true dinner dance experience. Firstly at the stunning Mount Lofty House on Friday 21st of February. Next at the amazing Skyline Restaurant in Adelaide on Saturday 29th of February.
Valentine's Day Gift Ideas – Adelaide Fringe!
That's two different Shows so there's two to go! The best music from the 50s, 60s and 70s is next. During the day there will be an afternoon matinee show. It's The Sensationals Show! On Monday, 17th of February at the Marion Cultural Centre. Starting at 1:00pm at the Domain Theatre. Classic music from the 60s and 70s. Possibly the best music that has ever been written. Reminisce in the good old days when music had special meaning. Extend you Valentine's Day celebrations. In the evening the rock and roll classics are on Show. See the Shake Rattle and Roll Show at 8:00pm. Feel the pulsating rhythms of music that changed the world. See costume changes, dance routines and loads of fun audience participation.
Be one of the 3.3 million people who attend and enjoy the magic of Adelaide Fringe. Adelaide now has a reputation as the must-visit festival city in Australia. Experience the magic of these extraordinary shows and venue locations.