Celebrate Christmas in July at Skyline Restaurant! Celebrate Christmas in July this year in Adelaide at Skyline Events Centre. The culinary mastermind of our Executive Chef, has out done himself once again this year with a fantastic fresh locally sourced menu. Take in the amazing views of the Adelaide Hills and surrounding Parkland's while enjoying the live music from award winning Pulse Band.
After sold out dates in 2016, 2017 and 2018 Christmas in July returns to Skyline Restaurant with more events for 2019. Invite your loved ones and have the best night out. Perfect for all end of financial year celebrations. Organise a social event for your workplace.
Christmas in July – Celebrate in style!
Book now for events on Saturday 20th and 27th July 2019. Packages include:
Skyline Christmas in July Menu 2019
Delicious 3 course alternate dinner
Live Band Pulse with dance floor
Amazing views
Christmas themed, bonbons
$79 per person
$99 including a 3 hour beverage package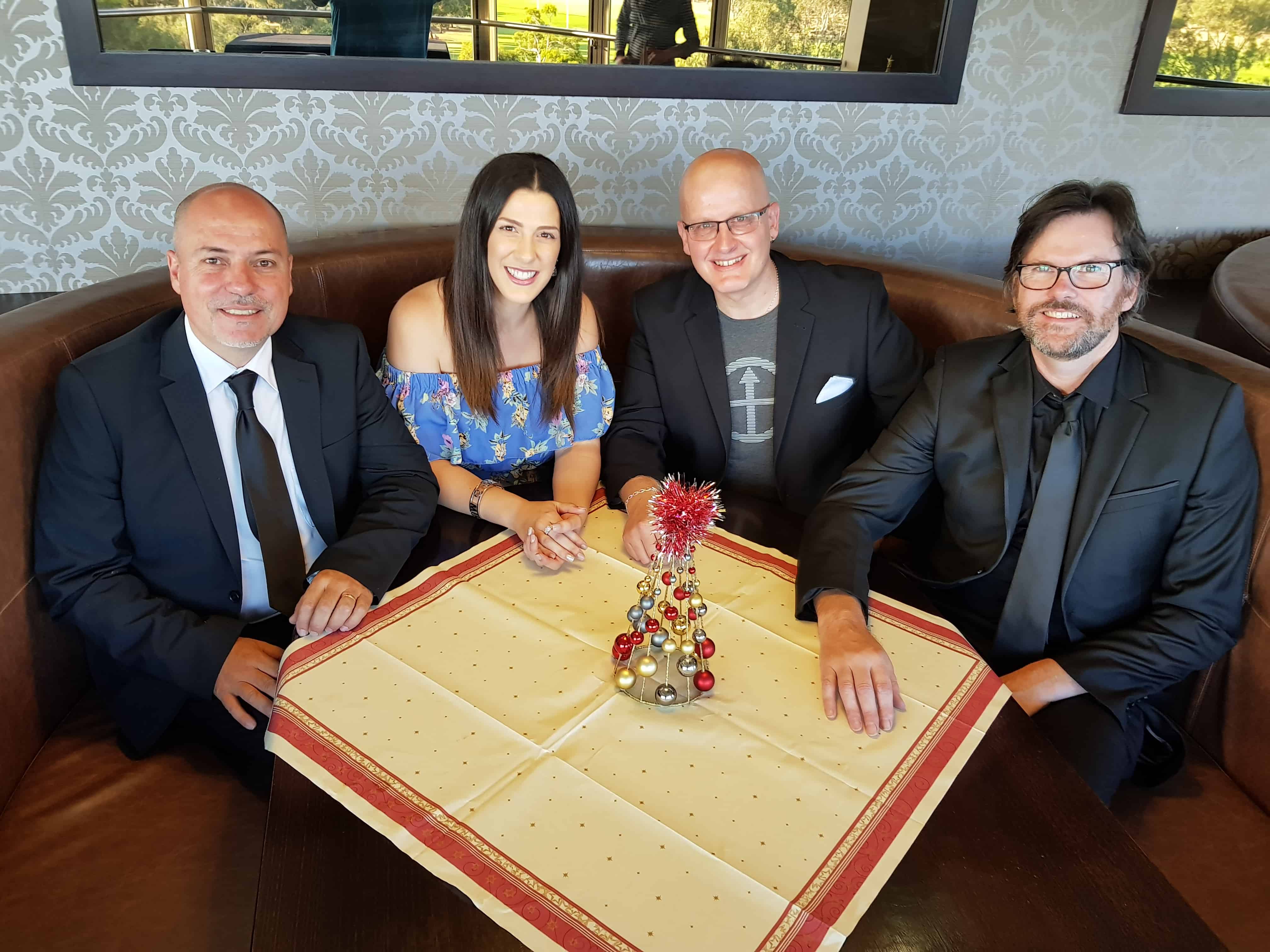 The event space is amazing! Firstly upon entry you will find the modern bar area. Packed with all of your favourite beers, wines and cocktails. Secondly, the event space is very open and features modern decor. Next, you will notice a special dance floor area. Classy music will be playing nearby. A range of seating options are available. Long tables, round tables and private booths. Even window seating! There are amazing views of the city of Adelaide. Early in the evening elegant background music is played. As the night progresses plenty of uplifting tunes will be heard. Finally, a range of popular dance music is performed. You will find that the dance floor is bursting at the seams.
Skyline Restaurant with Pulse band – Christmas in July!
Christmas in July is party time with award winning band Pulse. Warm up this winter in Adelaide at Skyline Events Centre. The food is fresh and local. Pulse band will play live music all night long. Why not have a spin on the dance floor!
Bonbons and plenty of drinks to choose from. Contact the Rydges South Park Adelaide to book your spot! $79 per person or $99 includes a 3 hour drink package. Phone 08 8216 0300 or email functions_rydgesadelaide@evt.com
Rydges Adelaide feature contemporary rooms and suites, ideal for those wanting convenient yet stylish accommodation options. Why not make a night of it!